Every year, Gartner conducts a study of the global market for sales management software (Sales Force Automation, SFA). In 2020, out of hundreds of applicants to the Gartner Magic Quadrant, only 15 systems are included.
The second place in the Magic Quadrant for Sales Force Automation 2020, not for the first year, has been confidently taken by Microsoft, the Gold partner of which, for more than 15 years, has been Innoware.
According to Gartner experts, modern Customers, when choosing SFA solutions, consider sales automation as part of the digital transformation of a company's business. They expect that modern CRM system implementation will not only increase sales, but also enable customers to get the most positive emotions from purchases, help to gain their trust and provide a unique, memorable experience of interaction with the seller.
Microsoft Dynamics 365 users confidently say that flexibility, adaptability and producibility of Dynamics 365 for Sales helps their companies achieve success faster, enables them to be closer to customers, and allows them to increase the volume and speed of sales without losing service quality. Using digital analytics functions allows you to anticipate customers' needs, to building relationships with each of them through a personal approach, makes the sales process easier, faster, and more predictable.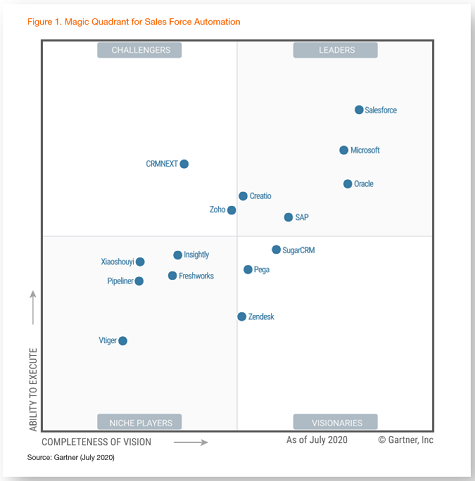 Want to learn more about Microsoft Dynamics 365 sales management solutions or calculate the cost of implementing Dynamics 365 for Sales in your company? Contact us by phone: 044 490 2220 or write to erp@tools.innoware.com